Sustainability
Our Sustainability promise: Cisco for good. Cisco for life. Cisco forever.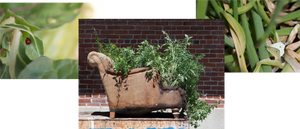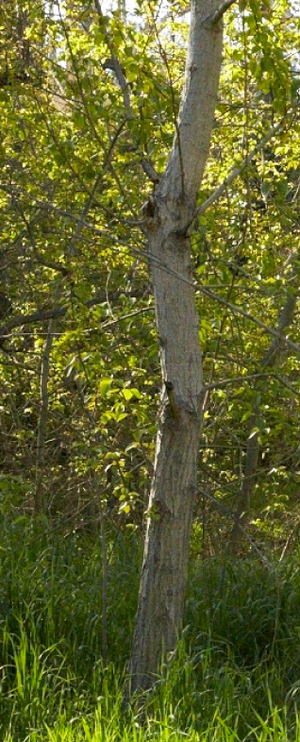 CISCO HOME RESPONSIBLE WOOD SOURCING POLICY
Cisco Home is committed to the responsible use of forest resources, including the wood used in our furniture. We only use FSC® Certified wood in our frames and our furniture. If we don't use FSC® Certified wood we use wood that has been recycled or reclaimed.

We are committed to avoiding wood from unacceptable sources, such as:

• Illegally harvested or traded timber
• Timber harvested in violation of traditional or civil rights
• Timber harvested from areas in which high conservation values are threatened by poor forest management
• Timber harvested from areas being converted from forests to plantations or non-forest use
• Timber from forests in which genetically modified trees are planted

Through this policy, Cisco Brothers is committed to set a positive example for our peers and to do our part to protect the world's forests.

Cisco Brothers FSC® License Code: FSC-C002394

Craftsmanship
Handcrafted from start to finish. You won't find factory assembly lines at Cisco HQ.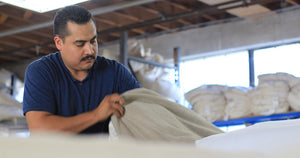 Our furniture is made by skilled craftspeople, not machines. Our Makers have years of experience hand-weaving webbing, carving wood, blowing glass, sewing fabrics, and everything in between. There's not one print, stitch, or screw that isn't carefully put together by our hands.
Our goal at Cisco Home is to create products that are good for you and the environment. There's a journey within every piece we construct, from sourcing the finest raw materials to working with vendors who share our values. We are proud to support an incredible team of Makers, and ensure we support their livelihood with consistent work, livable wages, and health insurance. That's the Cisco standard.
We manufacture high quality, inimitable pieces that are made to order and can't be found anywhere else. That's why we're known for our renowned style, durability, and unmatched comfort. Since we make every order as it comes in, we offer an extensive variety of features for customizable pieces. Whether it's frame construction, cushion fill, upholstery, or our exclusive Inside Green options, you have the ability to truly make your order one-off.

Comfort
Everyone wants a comfortable life. Everyone needs a comfortable home. Your home is your haven, and we offer many options to make it unequivocally yours.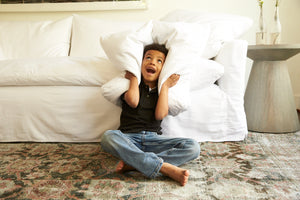 What do you find comfortable: soft cushions and velvety fabrics, a firm fill and quality leather, or something in-between? Comfort is unique. One fill does not fit all, and your furniture should reflect contentment.
That's why we offer more customizable options than other retailers. Whether you're looking for a specific fabric, are allergic to certain materials, or need extra support, our Makers can create the comfort you dream of.
community
We build more than just furniture at Cisco Home. We build communities. Whether it's in hearts, our city, or right in our factory, our goal is to bring people together.

A garden grows in our South Central factory. Fresh fruits, vegetables, and herbs flourish in sunlit rooms inside our Los Angeles home. The locally sourced, seasonal produce is grown by one of our own Makers and is free for all to take home.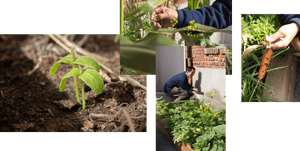 Growth doesn't just happen in our garden. We work alongside two Los Angeles-based non-profits founded by Cisco. Making Education the Answer (META) provides college scholarships to Latino students across the Southern California area. You can usually find Cisco cooking up a big batch of paella at any of their fundraisers. Learn more at meta-foundation.org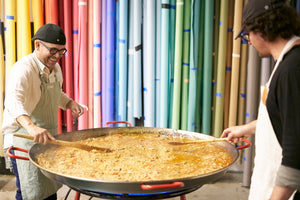 While META is focused on education, Refoundry is focused on trade. The program supports individuals in underserved communities, many of whom have served time in prison. Our team of Makers serve as mentors to those in the program. They teach everything from woodworking to glass blowing, providing support and opportunities for those who need it and benefit most. Learn more at refoundry.org