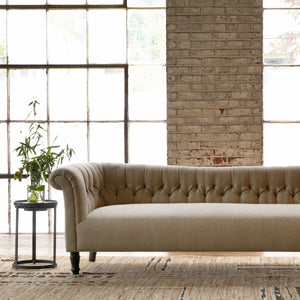 Fall 2023 High Point Gallery
You can visit the gallery of photos from the show online and we are here for more information if you have any questions.
Visit the Photo Gallery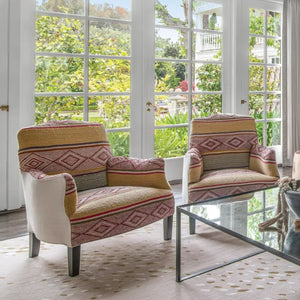 Pasadena Showcase House
The Pasadena Showcase House of Design 2023, is now open and on view through May 21. Cisco Home is proud to participate in this 2023 edition in collaboration with designer Kirsten Poole from KPM Interiors, who created the kitchen and family room.
Read More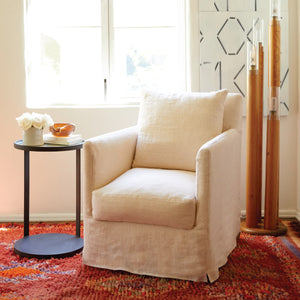 Sustainable Home Decor in 2023
We made it on The Spruce list of the Best Places to Buy Sustainable Home Decor in 2023.... Again!⁠ ⁠
Read More
A TUDOR HOME IN DENVER
The Hilltop Tudor was designed in 1936 by architect G.N. Smedegaard, a prominent Denver architect at that time. The stately and dramatic style of the home was the impetus for the homeowner's vision—to create a European-style cottage with modern amenities.
Read More
Meg McSherry Interiors
A family of four with two dogs commissioned the construction of a new "forever home" near Boston, with a focus on natural light and a calming atmosphere. The interior design utilized neutral colors, natural materials, comfortable furniture and organic textiles, creating a warm and inviting space.
Read More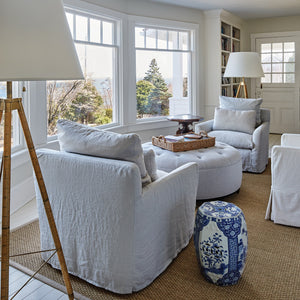 31 WESTGATE DESIGN STUDIO
Whether restoring a historic property or renovating and improving homes, 31 Westgate Design Studio works diligently to fulfill their client's dreams while delivering the very best craftsmanship, artistry and materials.
Read More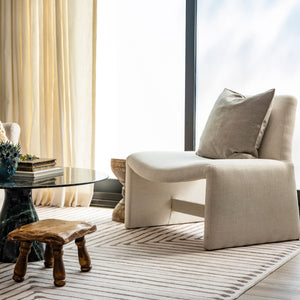 CISCO HOME ON CELEBRITY IOU
We are very excited to be included in the 5th episode of the 3rd Season of Celebrity IOU by the Property Brothers, Jonathan and Drew Scott. "Lisa Kudrow's Stunning Condo Surprise" is a heartwarming gift to her cousin and best friend, Thea, who rescues and adopts sick and abused animals. She needed a home that was pet-friendly and comfortable for herself as well as for her furry friends.
Read More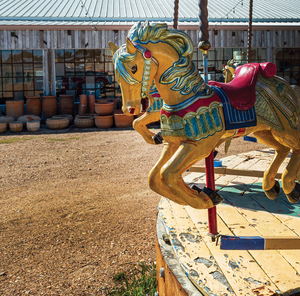 Cisco Village Round Top
Cisco Village is a showroom of furniture, decor and lighting from Cisco Home. We also have great partners that join us all year round or just during the Round Top Antiques Show. If you are in the area, stop by from March 19th to April 2nd and join the fun.
Read More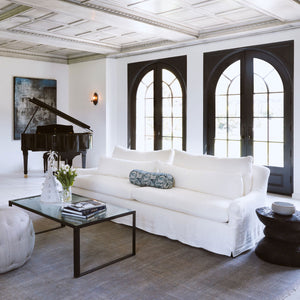 LOMBARDY HOUSE
My client had a dream and a vision for finding an old world house she could remodel. She had been looking for years. And then she found Lombardy House in Pasadena, a 1928 Italian Revival estate designed by Lawrence C. Test.
read the story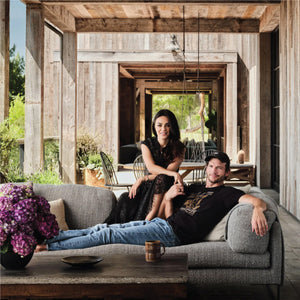 SUSTAINABLE L.A. FARMHOUSE
There is nothing more exciting for us at Cisco Home than seeing a customer's home finalized and lived in. We say that it takes a village to get a project perfected and we are so delighted to see the sustainable farmhouse of Ashton Kutcher and Mila Kunis on the cover of this month's Architectural Digest, elegantly posing in our very own Allister Sofa. Designed by Howard Backen and Vicky Charles, photographed by Douglas Friedman, we invite you to see this gem featuring the Allister Sofa, Luccia Loveseat, the O'Hara Bed and more.
read the story